Reality Premedia is ever ready to embrace fresh changes in the industry. Our services like e-book conversion, e-reader solutions, augmented reality, multi channel marketing and technology solutions helps us to add value to businesses worldwide.
We are at the cusp of a major change that businesses are making towards a more digital outlook. Our services will evolve further as we get ready to embrace even newer challenges.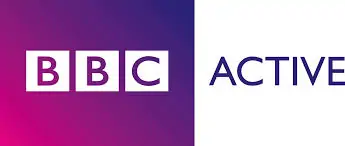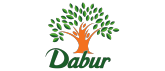 Working with the team at Reality Premedia has been a wonderful experience. From their knowledge about eBook formats to their superior management of our project to their skill in executing the technological aspects of the eBook conversion, we were extremely well taken care of and are very pleased with the final result. Moreover, perhaps the best part of working with Reality Premedia is the pride they take not only in their work, but in their communication with clients. I was very impressed with their timely responses to my inquiries and their willingness to answer my ongoing questions. I highly recommend Reality Premedia and look forward to working with their fine team again on our next eBook conversion!
- Andy Saur
Vice President of Operations- The Colossian Forum
Sulzer Pumps India has used the service of REALITY PREMEDIA for creating a movie of 3 minutes for a virtual tour of the new factory of Ambernath. When the factory was not yet operational, this movie has been a great support for sales team to present the expansion of Sulzer Pumps India to customers in India and abroad. It has also been used internally for supporting the project and giving confidence in the quality and the process put in place.
Thank you for the great job done and the interaction we had for arriving to this output of 3 min which fit the purpose.
- Claude Ollivier
Factory Manager – Sulzer Pumps India Private Limited
I work with a number of outsourcing companies and my experience with Reality has been among the best. I have only great things to say about them and it's been a real pleasure working with both the business and operations team. First and foremost they are reliable, delivering the work as promised. Second, they are responsive, acting quickly when we have special urgent requests. And finally, they are flexible, easily accommodating our unique schedule requirements. Thank you Reality for providing us with great service and support for our business!
- Jermaine Poon
(Ms.) – Director of Operations- Realvision
Team at Reality Premedia has been our eBook processing service for over one year. We are book publisher with a frontlist of about one hundred titles a year. Many of those books have complex layouts with extensive footnotes and high resolution images. We count on Reality Premedia to take our final InDesign files and printer PDFs and generate our digital eBooks. The team at Reality Premedia quickly learned our particular standards and specifications and successfully deliver EPUBs and UPDFs back to us in a consistent and timely manner.
- Rudi Garcia
Production Manager, Dundurn Press
We started working with Reality Pre Media in 2019. Since then, their team has impressed us with high-quality 3D renders and speedy turnarounds. They've perfected tricky materials and textures – like velvet, glass and wood, which is invaluable.
The four-and-a-half-hour time difference is a huge advantage to us. This way, we can share feedback on an evening and view fresh renders the following morning.
- One of the UK's largest furniture retailers
Reality Premedia has been working with Warner Bros., Global Publishing in converting their archive of over 5,000 titles (comic books, sound books, storybook, coloring books etc..) from QuarkExpress to Indesign files. In addition, they have been quality checking the files making sure that all fonts, images and linked files are present and in good working order. With full confidence in Reality's abilities, I strongly recommend Reality Premedia Services as a reliable and efficient Digital Production Partner.
- Kevin Bricklin
Ex-Director, Global Publishing Operations Warner Bros., Global Publishing
We have found the Reality team to be extraordinarily professional, disciplined, and capable. They respond quickly to whatever requests are made, and they pay careful attention to detail, which, with eBooks, is critical. And they have done a marvelous job managing our Web site. This team frequently takes the initiative to help us solve problems or Suggest new ways to add additional features to our books. They are current with the latest technologies and have worked well with all our retail partners – Amazon, Apple, Barnes & Noble, Google, Sony, and, most recently, Kobo.
- Donna Sammons Carpenter
Founder and CEO, New Word City
Reality has been extremely trusted partner with our company and has, with very limited supervision, adhered to quality, consistency and productivity in their deliverables during our association. Our trust in Reality has helped us to increase our volume of output by a significant amount over past Five years.
- Philip Alexander
Ex-President & CEO, Brand Muscle Inc.
I have been working with Reality Premedia for over 5 years now. What started as a pilot for cleaning images turned into a successful business relationship. My account has been cared for personally and the services are prompt, professional and we are a very happy Customer
- Hani Afif
VP of IT, Facilities & New Business Development, Capelli New York